Why Is The Market for Quality and Regulatory Talent So Competitive Right Now?
03 May, 2022
5 minutes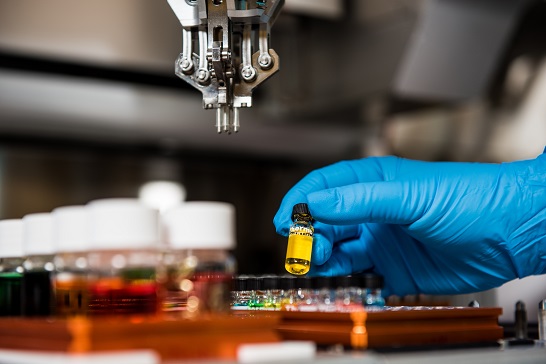 Spiraling Salaries
Demand for quality and regulatory talent is high across the pharma industry. Consequently, it is becoming increasingly difficult for smaller companies to compete in the jobs market. In this article, we examine the primary causes of this competitive environment and how you can combat it.
Technology Is Driving the Need for Greater Regulation
The use of technologies in life sciences is shifting the speed at which new devices, medications, and treatments are being developed. As pharma companies expand their reach into areas such as stem cell research, gene therapy, and mobile medical devices, the need for effective quality and regulatory talent will increase.
Companies will need to consider security around patient data, R&D programs, corporate assets, and the accelerated FDA timelines on regulatory submissions for new drugs and clinical trials.
Significant Growth Is Also Driving Demand for Quality and RA Professionals
The pharma sector is experiencing huge growth around the world. According to research from Precedence Research, we can expect the pharmaceutical manufacturing to grow at a CAGR of 12.8% from 2021 to 2030 – expanding from $358 billion to almost $1.2 trillion by the end of the decade. Reasons for this growth include:
Increasing prevalence of chronic ailments
Aging populations
High investment in R&D
Outsourcing of manufacturing activities
Increasing per capita healthcare expenditure
Growing incidence of novel viral diseases
Technological advancements in manufacturing processes
COVID-19 has demonstrated how quickly the industry is now able to develop, manufacture, and distribute new drugs. Quality and RA professionals are key to enabling the pace of growth to continue.
There Is a Lack of Graduates Coming Through
While demand for RA professionals is increasing, supply is not. There simply aren't enough graduates coming through the system. One of the reasons for this may be cost. PhD programs in science and research are supported by government grants, subsidies, and other measures – programs in regulatory science are not. In addition, employers don't reimburse fees.
Students are often unaware of the range of careers available in quality and regulatory roles, with the consequence that graduate training programs are difficult to market to students. It has also been found that job titles are described as 'confusing'.
Most Roles Require Experience
Often, there is a lack of in-house training for existing employees, meaning that the senior roles vacated by retiring baby-boomers are those that need to be filled.
Those graduates who do come to the job market are often not employed because they lack the experience to take on management roles – the type of jobs that are mostly being hired for. They are overqualified for entry-level jobs, and under-experienced for more senior roles.
Salary Expectations Are Not Being Met
As demand for regulatory affairs professionals increases, the salaries they expect are increasing, too. This is partly because companies are using higher salaries to attract new hires, but also because big pharma are increasing the salaries of existing staff to retain them. This spiraling of salaries is making it hard for many smaller companies to recruit the talent they need.
Start Planning for Succession in Quality Regulatory Affairs
These factors have combined to create an immediate problem in many pharma companies. They are reliant on experienced, skilled people in senior roles, but have no suitable talent coming through.
As the importance of quality and regulatory affairs continues to grow, the skills gap is widening, and the talent pool is contracting. How can you combat this and hire the people your company needs? Strategies include:
Hire lower down the ranks and faster, and accelerate the acquisition of knowledge and experience by investing in training and coaching
Attract the best graduates by reimbursing tuition fees
Simplify job titles to be more descriptive, and publicize career paths at school and college levels
Of course, all these measures take time to put into place and bear fruit, and they require considerable investment. The results, too, are not certain. But without such measures, it is likely that the spiraling of salaries in a discipline that is short of talent will continue.
For immediate outcomes, you should consider the range of hiring options available to you. This includes:
Hiring staff on an interim basis to provide technical expertise or to lead projects
Staff augmentation to deliver quick and effective momentum
Outsourcing your recruitment to a managed service provider (MSP) to deliver cost savings, reduced time to hire, and increased retention
Consulting advisory services to access the skills, knowledge, and experience you need immediately
To learn more about how Catalyst Life Sciences can help with each of these solutions, contact us today.