IVDR Regulations: How Will You Transition Smoothly?
29 Mar, 2022
5 minutes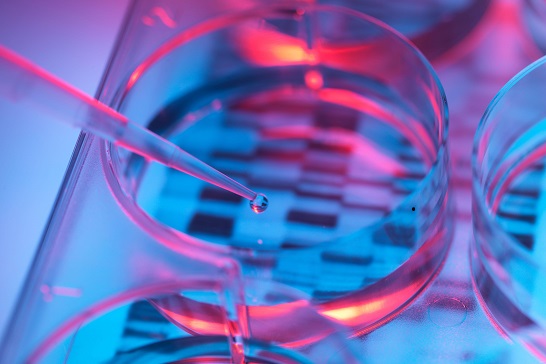 You Must Not Miss the IVDR Date
As at the time of writing this, you have little more than a year to complete your transition to IVDR regulations. If you haven't completed the process by May 26, 2022, you will not be able to sell in vitro diagnostic devices that do not have the IVDR certification. Though there are provisions that allow you to sell some devices after this date (for example, it is expected that you will be able to sell stored inventory that has been certified with a valid IVDD certificate), can your business afford to take the risk of your sales grinding to a halt?
In this article, we outline the major challenges you face and how to transition smoothly to align with the IVDR regulations.
What Is IVDR?
The new regulations mandate stricter safety and data requirements for all devices sold in the EU. The most significant challenges that this brings are:
A new device classification system, incorporating four risk categories. This will require around 80% of devices to have at least some body oversight.
New scope and definitions make clear that more devices are captured by the regulations, including home-use genetic devices made available online to EU citizens by companies outside of the EU.
The IVDR covers the entire supply chain, meaning extra responsibilities for manufacturers, distributors, importers, and authorized representatives. Notified bodies will be able to audit all in the supply chain.
A lifecycle approach with measures that encourage constant evaluation – you will need to demonstrate effective quality management systems and introduce unique device identifiers for traceability through the device lifecycle.
Questions You Must Answer to Transition Smoothly
In developing your transition plan, you should answer questions such as:
Does your infrastructure support your transition approach?
Do you have a dedicated team to oversee the transition?
Have you reclassified all your IVD products?
Have you set up trackers to monitor certifications?
Have you carried out an ROI study?
Should you rationalize your product pipeline?
Have you mapped reclassified products against Notified Body requirements?
Have you reviewed technical and clinical data against the conformance requirements?
Does your quality management system (QMS) meet the requirements of the new regulations?
Have you updated quality contracts with existing supply chain partners to come into line with IVDR?
What is your budget for transition, and what is the rate at which you have used this thus far?
Among the steps you will need to take as you transition, you will need to task regulatory affairs staff to interpret the IVDR, review contracts, update your QMS, develop relationships with appropriate notified bodies, and assess technical documentation, clinical evidence, labeling, post-market surveillance, and reporting.
Are You Prepared to Transition for IVDR Regulations?
The first step to take in your transition journey – if you haven't done so already – is to assess the gap between where you are now and where you must be by May 2022. This review must be comprehensive. To begin, you should:
Classify your IVDs under the IVDR
Conduct a review of your existing technical data and detail the gaps
Examine your post-market surveillance and risk procedures
Recommend updates to your contracts and third-party agreements
Identify gaps in your compliance with the IVDR and plan how to fix them
You will need to examine all expiration dates on current certifications under IVDD and decide whether to certify under IVDR before expiration. You will also need to assess the time and money you need to spend on making your products IVDR compliant.
You must also ensure that Performance Evaluation Reports conform to the requirements of the IVDR, which are different to those mandated in the United States.
Your QMS must be compliant, you must be prepared for audits by notified bodies, and your team will need to be trained in the new regulations.
Do you have the expertise and staff numbers to undertake all the tasks to execute the transition to IVDR regulations smoothly? Any mistakes made during the process could damage your reputation, your sales, and your future.
At Catalyst, we work with businesses to provide a full-service talent solution across life sciences. Whether you need a single employee or a whole project team, we have the skills and expertise to help you transition without hassle to the new IVDR regulations. All you need to do is contact us to get the process started.