Cell & Gene Therapy: What Skills Are Your Competitors Hiring For?
26 Apr, 2022
5 minutes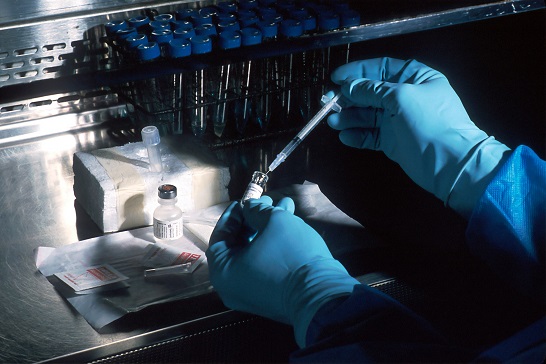 The Skills Gap You Need to Fill
Cell and gene therapy is on a tremendous growth path. The FDA has passed around 20 cell and gene therapies since it first approved Kymriah in 2017. Clinical trials in cell and gene therapy have grown exponentially, with more than 1,200 phase 1 to 3 trials currently in process around the world.
In such a high growth sector, you might expect a severe skills shortage. You would be right. In this article, we examine which skills are most in demand in cell and gene therapy.
From R&D to Manufacturing and Operations
The scientific talent has taken R&D to new levels in cell and gene therapy. They have been able to develop projects at a terrific pace, as demonstrated by the volume of clinical trials underway. Now we have come so far, there is an unprecedented demand for skills that can take projects to the next level – production and sales.
Localized production is essential, so companies will be seeking build and maintain capacity close to where demand is highest. BioPlan's 17th Annual Report and Survey of Biopharmaceutical Manufacturing Capacity and Production highlighted several areas in which talent is hard to hire, and the extent to which hiring took place across several disciplines in 2020. Process development accounted for 21% of all new hires, and production operations accounted for 41%. Yet respondents to the survey say that process development talent and process engineers are the most difficult positions to fill.
Rapid Growth Has Led to a Shortage of Experience
The rapid growth in the market has caused a chasm in the availability of skills and experience required to take the sector forward. The evolution of methods, modalities, and technology in cell and gene therapy has been equally rapid.
It is crucial that therapies are delivered to market at speed, but what we are witnessing is a void of experience that is inhibiting this. Competition for available talent is further damaging the ability to release to market, as projects are disrupted by unexpected departures.
Automation Is Not the Answer (Yet)
While AI and machine learning technologies are starting to have an impact in this field, there is a long way to go until they will have a significant impact on manufacturing in cell and gene therapy.
Cell and gene therapies often target rare diseases, and are personalized to do so. Therefore, manufacturing is a highly manual process. The only way to scale production is to hire more skilled people. Because of this, there is also a demand for quality and regulatory affairs professionals – another area in which there is a notable shortage of talent.
What Skills Should You Be Hiring, and How?
There will always be a need for R&D skills in the sector, but such rapid advances must be monetized. The sector is now in this phase, and it is crucial to hire across several key disciplines, which include:
Process development
Production operations
Commercial
However, it is also evident that there is a severe shortage of these skills available within the sector. In this scenario, what should you do? Try to attract experience with higher salaries, bigger bonuses, and better perks? This will only lead to a spiral of demand and defections of those happy to move for more money.
We believe that intelligent hiring includes thinking outside the box and extending your search. The skills needed can be found in other industries. Professionals who understand the role of quality assurance in one industry should possess the transferable skills you need. The same can be said of process engineers and commercial professionals.
In short, decide which skills are absolute must-haves, which are nice-to-haves, and what specific training you can give to tweak existing skills and experience to develop new hires for cell and gene therapy roles across the spectrum of your hiring needs. You can't wave a magic wand and hire highly skilled people with sector-specific experience if they don't exist. But, with the help of Catalyst Life Sciences, you can develop a hiring strategy that will protect you from the severe skills shortage that could stop your business from reaching its potential.
To learn more, contact Catalyst Life Sciences today.